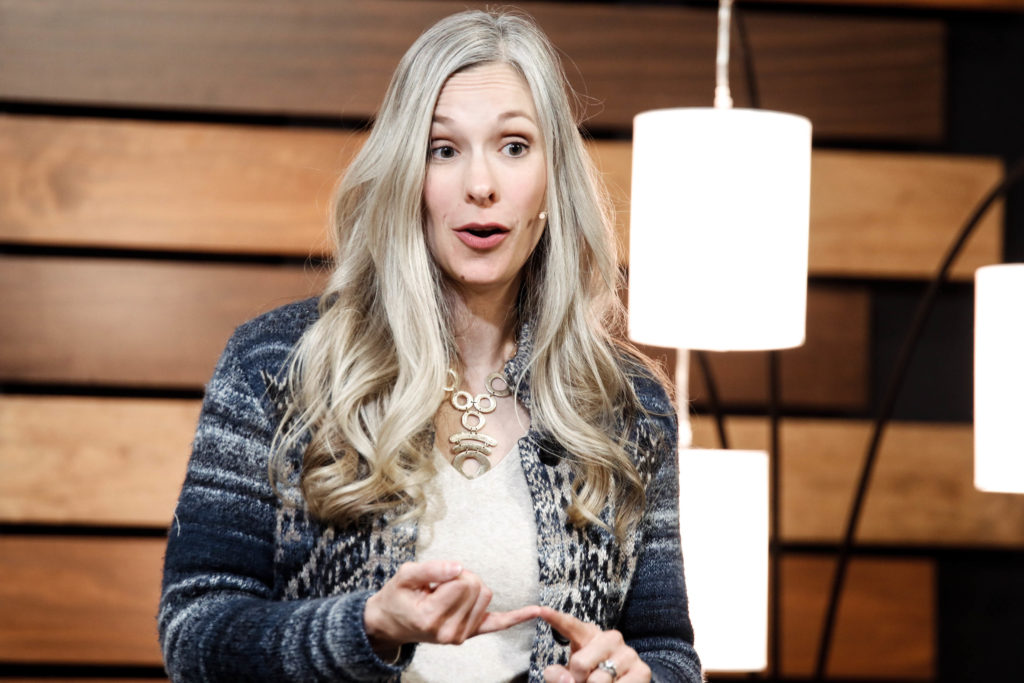 Just as Olympian Eric Liddell "felt God's pleasure" when he ran, I feel God's pleasure when I'm sharing His truth. I've spoken to women of all ages, everywhere from women's conferences to summer camps—both in the U.S. and internationally.
There's nothing I love sharing more than the gospel-centered truths that have so transformed my life: what it means on a daily basis to be "dead to sin, alive to God, and in Christ Jesus." I also enjoy unpacking biblical texts like "The Most Influential Man In Your Life" (Romans 5) and "Life in This Maddening World: Learning from Ecclesiastes."
What Others Are Saying
"Paula immediately established a connection with the students in our Princeton University campus ministry by her willingness to be vulnerable and invite them into her story. When Paula spoke at our leadership lecture series, the foundation of her talk was the Word of God, and she really helped students see why the Gospel is good news! She gave a number of simple, yet powerful illustrations to help students grasp what it really means to be 'in Christ.'
"Students found her very relatable, and it was clear that the truths Paula shared had been worked deeply into her own heart. I appreciated Paula's boldness in calling students to examine their lives and consider whether they are following Jesus. She was courageous, yet challenged the students in love!"
—Lisa Jeffrey, Ministry Fellow at Princeton University, Christian Union
"Paula did a great job of connecting with and speaking to the girls and women at our retreat! Her personal testimony mixed with her great sense of humor made her very engaging to her audience. Her commitment to teach the Word of God with complete accuracy was very refreshing! Paula was extremely professional to work with, listened carefully to our desires and exceeded our expectations in delivering on what we asked of her. She was a true blessing to work with, and we would definitely have her back!"
—Stephanie Hall, Founding Director, Vertical Love Ministries
How to Invite Me to Speak at Your Event
If you'd like to consider me as a Bible teacher or speaker at your event, please email me at Paula@PaulaWrites.com. Just copy and paste these questions into your email along with your answers, and I'll respond promptly.
What is the name of your organization?
What is the purpose of your event?
What is the date for your event, as well as the start and end time?
Where will your event take place?
How many times would you like me to speak—and for how long?
Is there a topic or Scripture passage you want me to cover?
How many attendees are you expecting, and what is their age range?
Are there any other details I should know?
Are you willing to provide a table for me to sell my book at the event?
What is your honorarium budget for this event?
How did you hear about me?
Samples of My Speaking