This Christmas, give that young woman in your life a gift that feels like a warm hug. (Read the following email over my shoulder to understand this phrase.)
"When I Read Your Book, I Felt a Warm Hug"
"Thank you for writing Confessions of a Boy-Crazy Girl. Several months ago, my boyfriend broke up with me the same way you were broken up with, with the line 'the spark comes and goes.' He also told me a couple other things that really broke me. I felt so alone and struggled with anxiety and depression for about six months this year (which has never happened before). I believed the lies that I wasn't good enough for anyone and that no one understands me. 
"But when I read your book, I felt a warm hug. I have never felt so heard and encouraged by anyone before. As soon as I finished Confessions of a Boy-Crazy Girl, a weight came off my shoulders. My ex doesn't have power over me; My hope is in the Lord and nothing else. 
You have helped me be able to trust the Lord more than I ever have before. I've given Him my desire for marriage and have been able to have some peace. I still read parts of your book on a weekly basis to remind myself of God's truth on the situation." 
Give a Gift That Feels Like a Warm Hug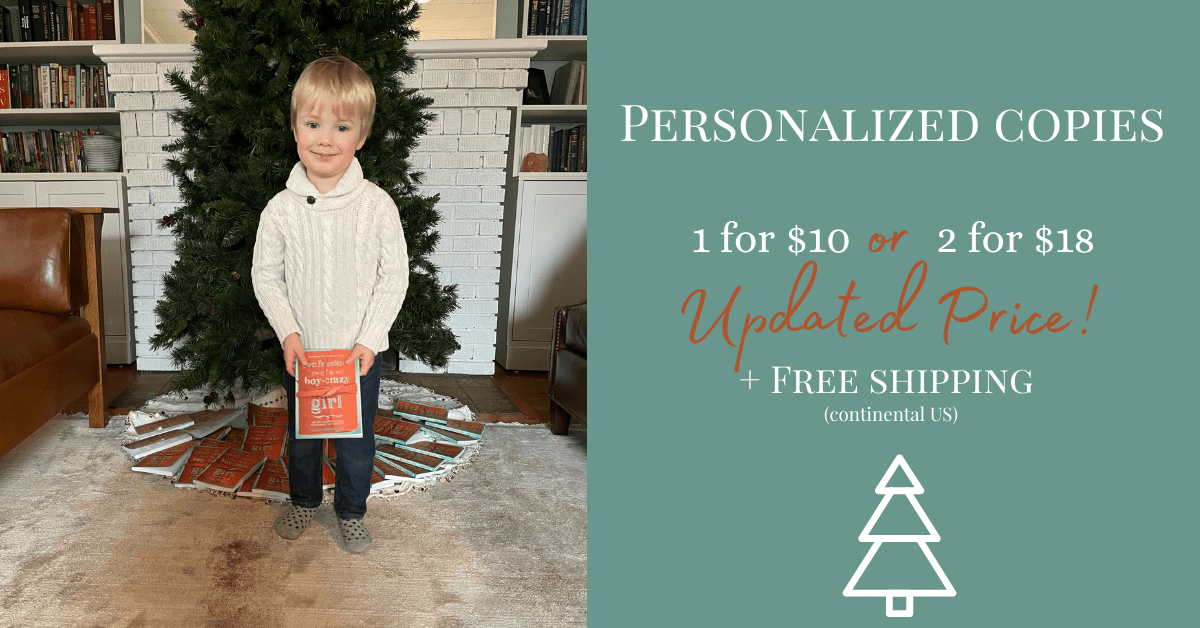 Give that young woman in your life a gift that feels like a warm hug. Now through Cyber Monday, order a signed, personalized copy of Confessions of a Boy-Crazy Girl for $10 or two for $18 (plus free shipping).
Contact me here with your mailing address, as well as who you'd like me to personalize the book(s) for, and I'll ship those to you right away. 
Here's to many girls feeling warmly hugged this Christmas, 
paula